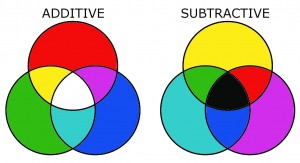 Some time ago, Twitter announced their "interest targeting" tool for advertisers. This new advertising mechanism allows advertisers to target more than 350 interest-related categories. These categories are determined based on what Twitter has been able to deduce about you from your historical tweets/interactions (who you follow, etc) on their platform. It's an interesting move for Twitter primarily because their sign up process is so basic. To create a new Twitter account you need a name and an email address. That's it. By comparison, LinkedIn walks new users through a series of steps that help to self-identify employer, industry, location and a host of other attributes that are valuable to their advertising programs. I have had some time to digest the interest targeting push from Twitter and a few things have become clear.
The interest graph is alive and well. Just this week, I read an article about how easy it is to pull down an enhanced version of your Facebook activity and view hashtags (aka "interests") that have been associated with your account. So, both Facebook and Twitter (at minimum) are thinking about how to target ads to users based on interests.
Twitter is looking to accelerate the monetization of their platform. For users, this will hopefully be a painless process. Time will tell. For advertisers, this could provide unique ways to reach a specific audience.
One thing is perfectly clear to me. Twitter is restricting access to their social graph based on the desire to accelerate revenue (Tumblr, Instagram, and third party image hosts being three recent, large casualties). In-stream ads, be it on Twitter or Facebook, are here and they are highly targeted based on your interests.